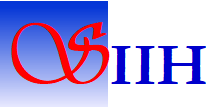 SUPRA INTERNATIONAL INVESTMENT HOLDING PTE LTD
Forensic Audit.
We specialise in forensic will be using our financial expertise to investigate suspected financial crimes, such as misappropriation of funds.
Our process of gathering information is via conduct forensic audit your books/records to identify the discrepancies.
Thereafter, we will prepare our expert witness testimonial for civil and criminal cases.
Disputes
This is an exceptional area we can assist you any anticipated disputes or litigation.
Sensitive issue
We can conduct examination on financial frauds in your Company.
Expert witness
We can cover investigation on your former or current finance manager or accountant. Proven case, we can be serve you as an expert witness in fraud trial.