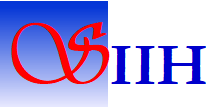 SUPRA INTERNATIONAL INVESTMENT HOLDING PTE LTD
We are expert and qualified to practise as adult educators and curriculum development in the required industry. Our trainers are holding Advance Certificate in Training and Assessment (ACTA) and Diploma in Adult and Continuing Education (DACE) certificates approved skills and competencies under the Singapore Workforce Skills Qualification System. 
We are also providing training for the compliances procedures for those intended start-up business/company.  
We are conducting trainings as:
Current available Courses and Trainings
1) Book-keeping – 1 day
2) Preparation and understanding Budget and Financial Report – 2 days
3) Cost Benefit Analysis – 2 days
4) Critical Thinking – 1 day
5) Interpret Financial Statement – 2 days
6) Time Management – 1 day
7) The First 101 Days of Successful CFO – 1 day
8) Why Business Fails – 1 day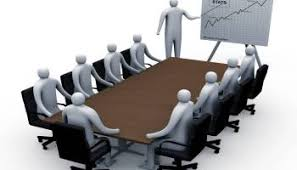 CONTACT US FOR REGISTRATION
UNDERSTANDING FINANCIAL STATEMENT
   Course Outline
1) Difference between Accounting and Finance
2) Identify seven components in the Financial Statement
3) Financial Statement Analysis       
At the end of the course, a learner will be able to: –
Understand the difference between Accounting and Finance
Able to demonstrate the following distinct types of financial reports;
-Organize accounting data analysis or reporting
– Interpret Key Financial information
– Construct Effective Budgets & Controls
– Interpret KPI's for financial monitoring
Participant will be equipped with skills how to understand
   Financial Statement for decision making.
Learning Outcomes
Upon successful completion of this Course, participant should be able to:
1 – Differentiate between Accounting and Finance
2 – Identify seven components in the Financial Statement
3 – Interpret data from Financial Statement
Target Audience:
Entrepreneurs and for those willing to understand accounting and finance principles.
Assumed knowledge:
Language ability: Able to write and communicate in English
 Educational level: GCE "O" level onwards
 Knowledge and able to apply basic math.
Entire Course Duration (in hours): 9am to 5pm
  (8 hours)
Class Size: 20 participants
Course fees: SGD 450 per learner
(Including refreshment)
Registration & Payment: On-line 
Visit website: https://suprainternational.org/
Training and coaching in a smaller group
BENEFIT
Participants be able to demonstrate the skill and knowledge for decisions making.